Social Hiking (shareyouradventure.com) dies tomorrow, and I spent much of yesterday backing up/saving down my tracks and routes, which took several hours. For anyone who has yet to do this, you've got until 10pm tomorrow night. A blog post by Phil explains what you can export and how.
And while I was steadily working through nearly 300 tracks, I decided to tweet out some memorable moments, and I've reproduced the Twitter thread below…
Social Hiking Memorable Maps Twitter Thread
As I'm backing up my @SocialHiking data, I thought I'd look back on some memorable maps from the last 8 years. Social Hiking has been the catalyst for new friendships and doing walks I would not have done otherwise, and I will miss it hugely…. 1/n
So, in no particular order, here are some memorable walks/maps and a few photos from them…. 2/n
First up, as it's where I've just got to in my backup is: The Secret Archipelago Expedition – a trip with @wellycath to cirumnavigate Hamford Water, known to Arthur Ransome fans as "Secret Water" 3/n
And 3 years later I'm still working my way through the photos from this trip and creating paintings from them. This one is now hanging on a wall in Australia. So @SocialHiking has been memorable not just for the walking 4/n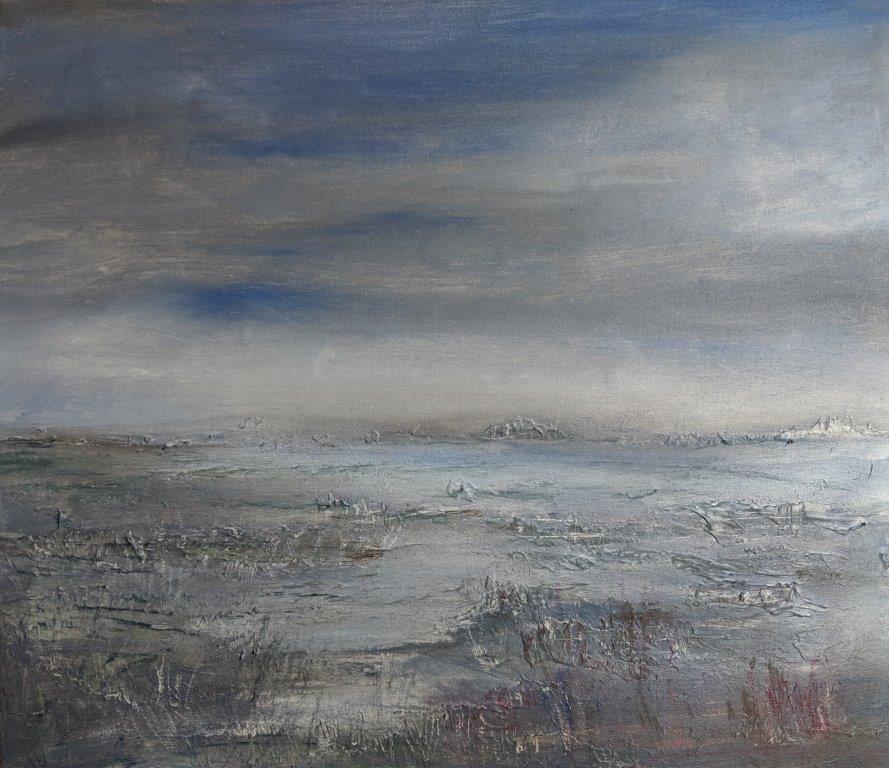 Next up we're on #Dartmoor, and the "epic" Pole to Pole trek 5/n
I probably can't adequately convey how much I loved this walk – apart from the dead pony incident, it is pretty much my idea of a perfect 2-3 day backpack 6/n
Obviously, I couldn't do a thread like this without including the @TGOChallenge. Here's 2019 with @OkeHammer from Mallaig to Montrose via Knoydart, the Monadhliath, Lairig Ghru and Tarfside 7/n
…and 2018 from Oban to Stonehaven. Unexpectedly solo and definitely the toughest of the 3 I've done, but possibly the most stunning scenery overall of the three 8/n
…and 2017 from Dornie to Lunan Bay, a variation of which formed the core of this year's route, if I'd decided not to defer to 2022 … 9/n
Another classic #Dartmoor trip logged on @SocialHiking – the 4 day pre-TGOC warm up on the south moor with @OkeHammer
Then of course there are the combi maps from walks done in several parts. Here's the Cambrian Way, which as you can see I have unfinished business with… 11/n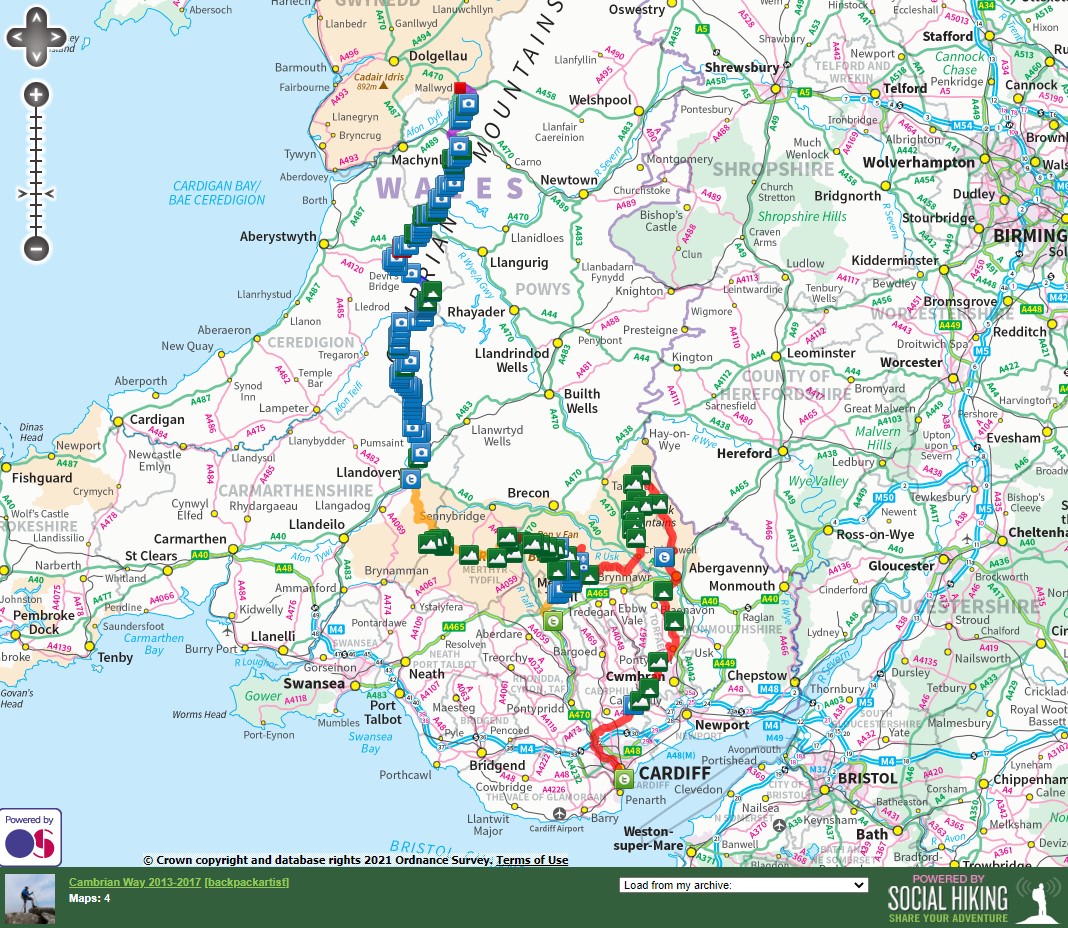 …and the South West Coast Path, which sadly I won't get to complete on Social Hiking. So many tales of good/bad B&Bs, tea rooms and scrapes I've got my dad into…. 12/n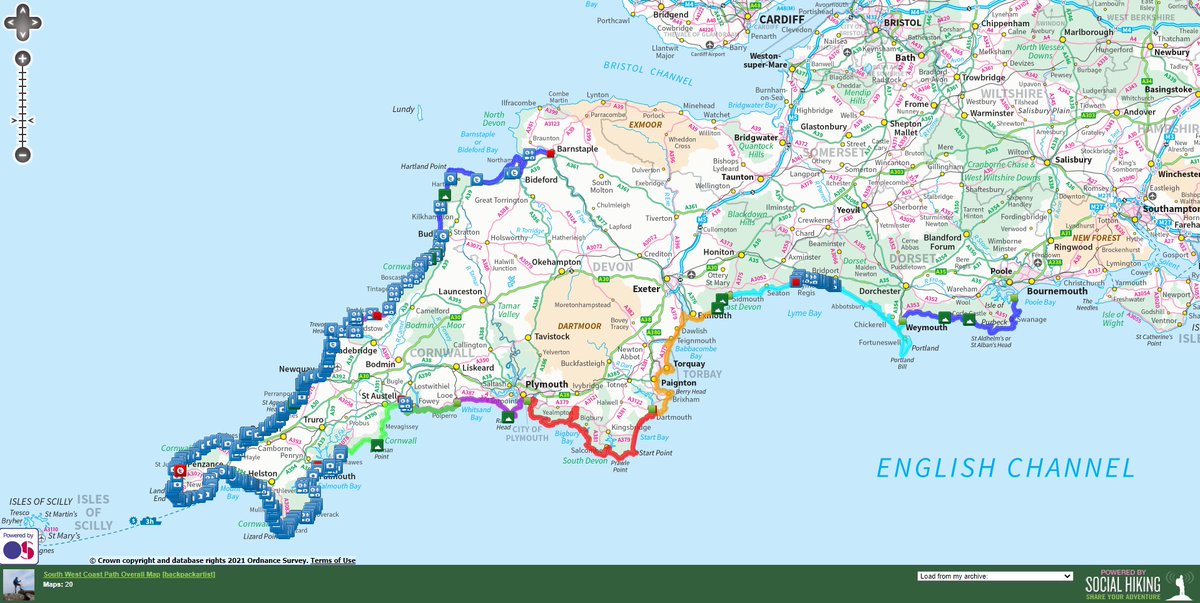 And I've used it in cities too – this one done with Foursquare (as it then was) check-ins (just to see if I could!) 13/n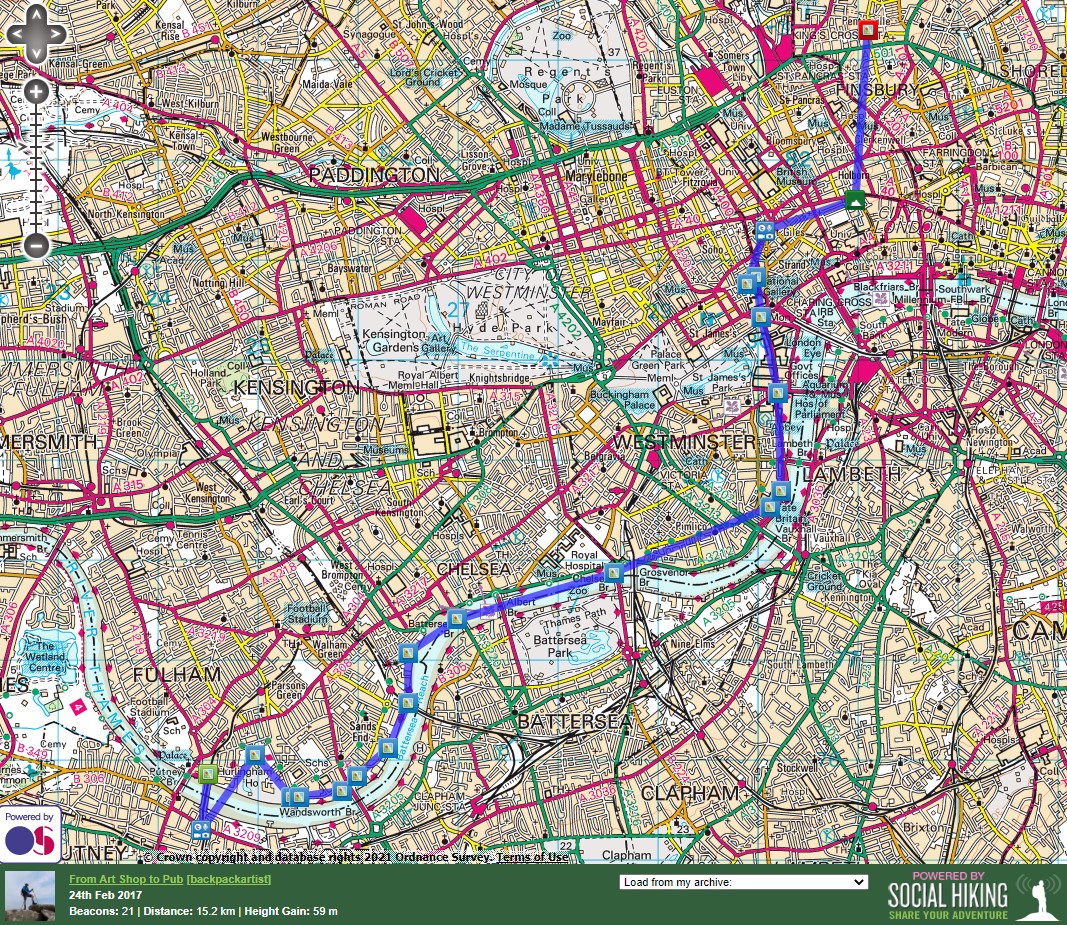 Oh what a trip! The inversions… 14/n
Next up is this journey through the White Peak with @LoneWalkerUK and then @wellycath I remember this for all the hidden gems we found – and the craic 15/n
(You've probably noticed that there is actually a pattern – I'm going back in time) 16/n
I've even used it to track a canal boat voyage.. 17/n
…for that matter, I've also attempted a bigger voyage with Social Hiking… 18/n
From that, to my most minimal Social Hiking map… 19/n
And that time @wellycath pitched her tent inside out the night before we attended Terry's Blencathra premiere 20/n
In fairness, I should probably counter that with the time I puked in my tent at the youth hostel (and was stupid enough to mention it to @wellycath) before this fabulous walk 21/n
Earlier that year, was the completion of my Wainwright round, although I did a load before I started using Social Hiking, so they're not all on there 22/n
A contender for the most boring map ever to appear on Social Hiking, but this belies the actual walk, which is a visit to the Longyearbyen Glacier on Spitzbergen 23/n
And I think that's a good place to stop 24/24
Originally tweeted by Matt 🥾⛺🎨📐☕ (@backpackartist) on June 28, 2021.
~~~~~~~~~~~~~~~~~~~~~~~~~~~~~~~~~
I never quite managed to finish bagging the Wainwrights on Social Hiking – yes I've done the round, but only started using Social Hiking in 2013 when I was already well over halfway. I had hoped to try to close out the 214 on Social Hiking, but remain stuck on 167.
The list of Dartmoor tors on Social Hiking also helped encourage me to explore them and in the process got me a long way up that list too. I finish sandwiched between the creator of the list and the creator of Social Hiking. I'm now using Tors of Dartmoor as my list, although that has no tracking.
In total I bagged 1,139 peaks / tors on Social Hiking, although obviously that includes many repeats. After stripping out duplicates where I ended up one day and started the next at the same peak, my total is 1,094, which leaves me 7th in the All Time league table. I'm pretty confident I won't be caught by the end of tomorrow.
So that was Social Hiking, a catalyst for so many walks and so many memories. Being a user of this site over the years has spurred many new (IRL) friendships, although there's also a lot of crossover with Twitter there too. But here are a few other things that probably wouldn't have happened if there had been no Social Hiking:
Doing the TGO Challenge with Paul – we met through a Social Hiking meetup in 2014 and have been mates ever since
Re-discovering Dartmoor – in the aftermath of the previous point, a group of us met up to be guided around Dartmoor by Paul
Bagged quite as many Dartmoor tors as I have. I blame the SH list for luring me in to a point at which I now have to have several trips to Dartmoor every year.
"Dot-watched" many TGO Challenges before I finally plucked up the courage to do myself
Provided the motivation to go out for a walk when feeling a bit meh.
Put simply, Social Hiking has been key to how I've developed as a backpacker over the last few years.
Goodbye Social Hiking, you'll be sadly missed.